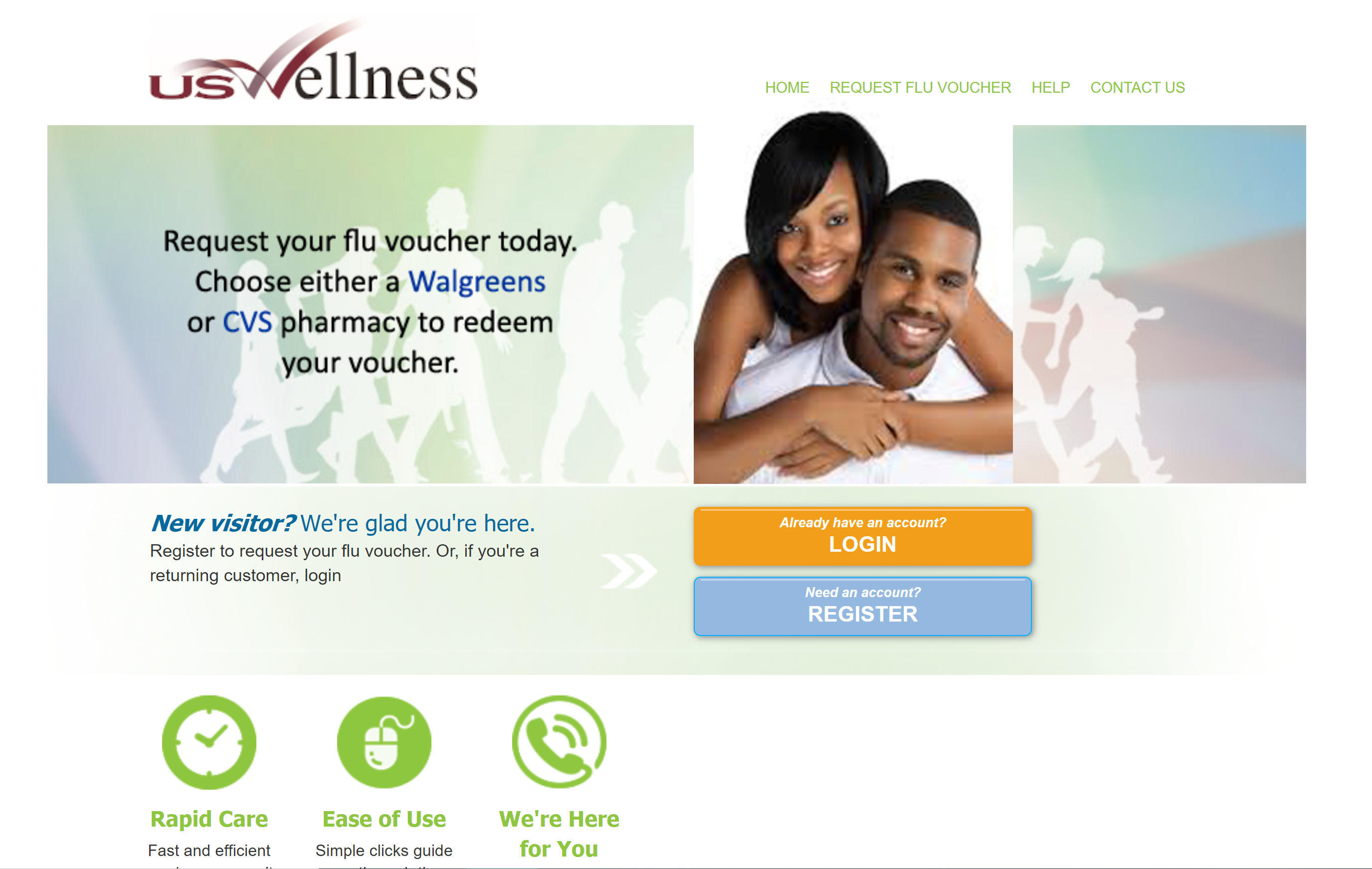 Corporate Flu Voucher Program
This year launching a flu shot program for your worksite may seem more daunting than ever. With so many employees working remotely, onsite flu programs that worked in the past are no longer convenient. And COVID has increased the demand for flu vaccine to reduce burden on the healthcare system.
With US Wellness FluForYou Flu voucher program, employees get access to an online voucher request platform and in just a few minutes they receive a digital voucher that can be redeemed at any participating CVS or Walgreens. Employees can access the voucher program from anywhere in the US from the convenience of home. There's no need to come into work to get vaccinated or make an appointment with a physician.
Simple & Convenient. Here's How It Works.
Step: 1
Step: 2
Step: 3
Step: 4
Step: 5
Step: 6
Login to your FluForYou portal and select "Request Voucher Here"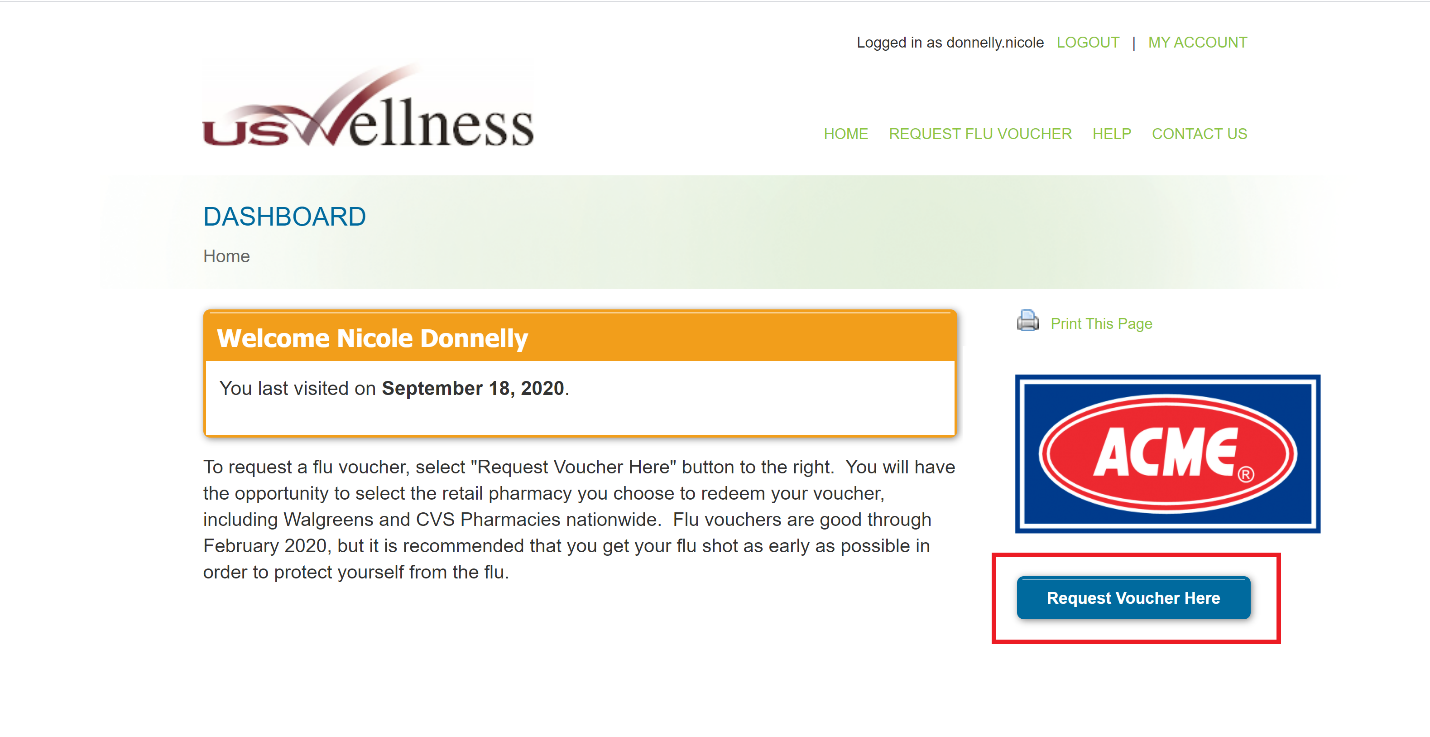 Review the instructions and select "Click here to register"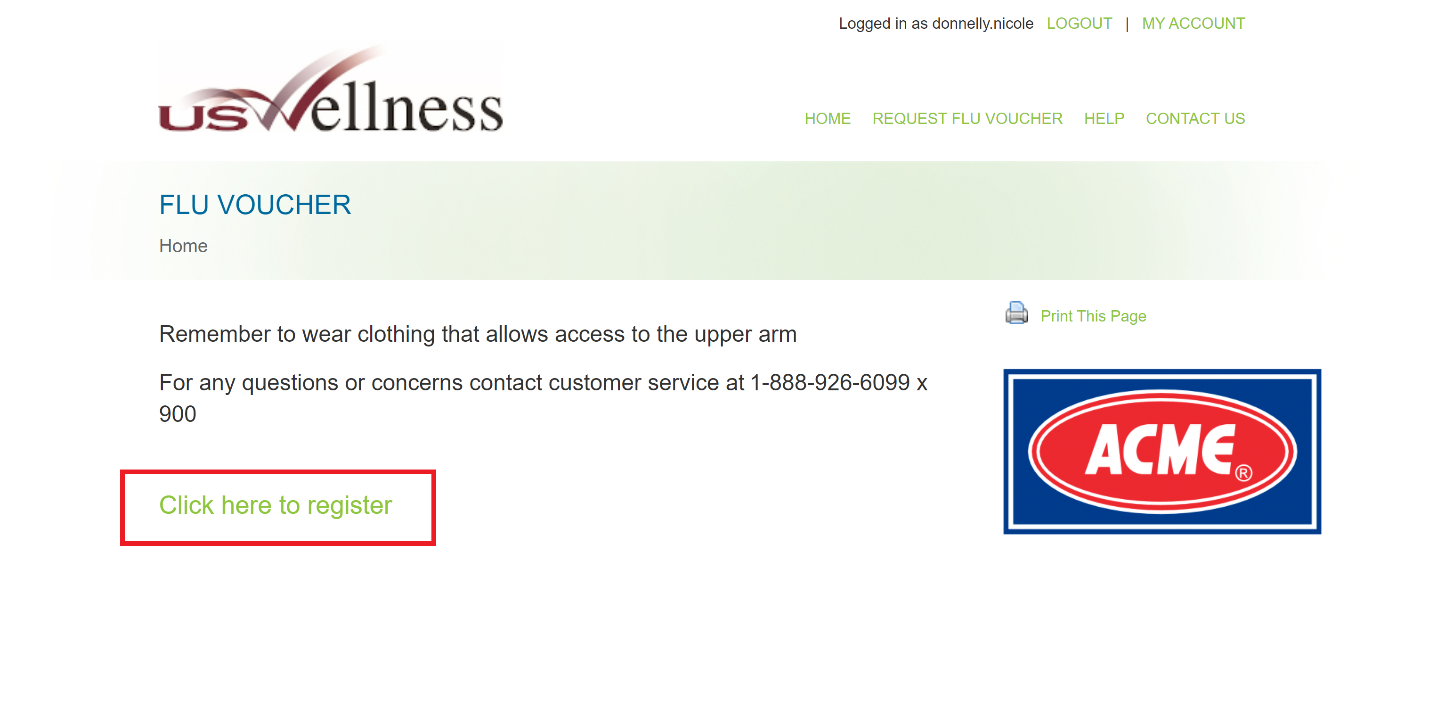 Complete the registration questions and select "Continue"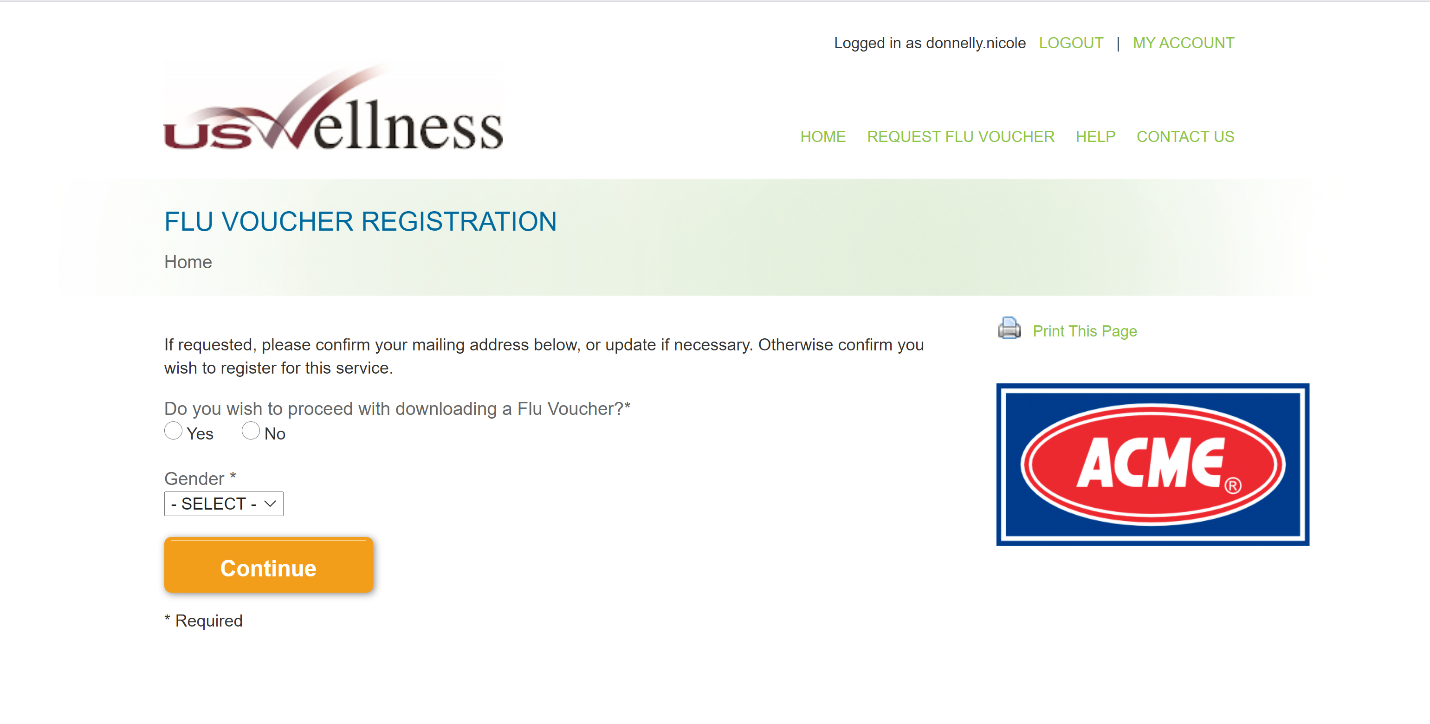 Review the waiver and choose your pharmacy. Then select "Continue"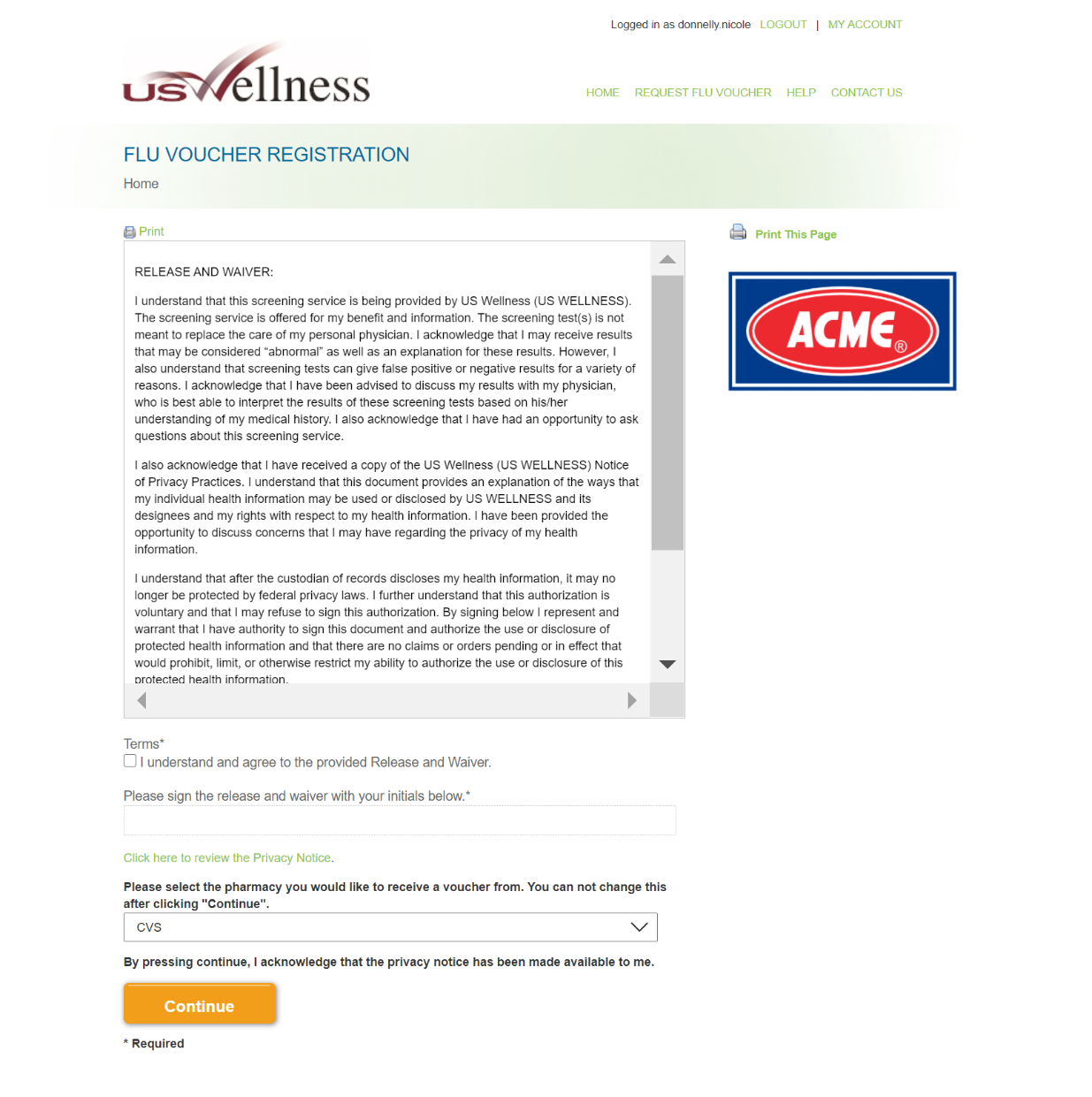 Download your voucher by selecting the "Download" button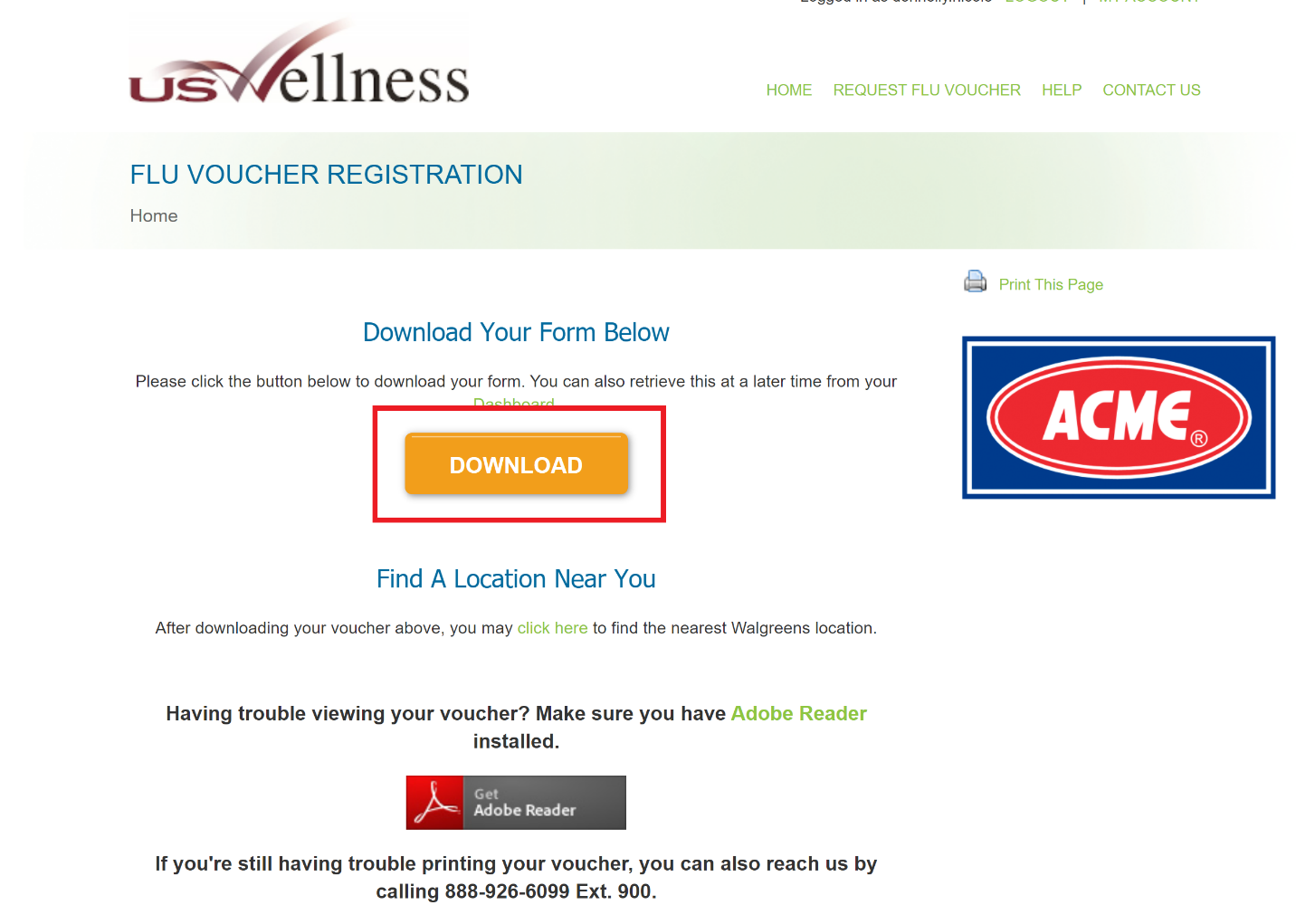 Show your voucher on your mobile device once you arrive at your pharmacy of choice